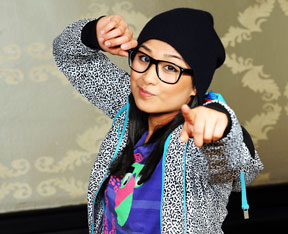 (NewsUSA) – Rock legend has it that bands would shut themselves behind closed studio doors and not emerge until there was a record that would be heard for generations to come.At the time, that was the only prescription for creating an album.Now, however, recording centers worldwide are facing tough times. With numerous digital production applications out on the market, anyone with a computer can create something akin to the Beatles' White Album, from home.So much so that indie record labels are being besieged by post-production quality digital recordings from artists who have discovered that Abbey Road is no longer in London, but rather in their living room.So, can award-winning recordings come out of a home studio?On this, opinions in the industry vary as much as Katy Perry's choice of hair color. Some believe that many music projects are conceived in the home and added to in professional studio settings, while others say, "Why not?"For example, Kreayshawn, a young Oakland-based female rapper who, after becoming a YouTube sensation, was quickly snapped up by the labels. She released her single "Gucci Gucci" on YouTube in May 2011, which generated over 3 million hits after only three weeks."Because of the technology that new and aspiring artists have, literally, at their fingertips, small, independent record labels are now able to choose from the best of the best," said Jake Shapiro, founder of New York-based Big Jake Music, an independent record label.Like her L.A. sisters, Abie Flinstone, who recently signed with Big Jake Music, is also a DIY wunderkind who creates much of her own music in her bedroom (a place she refers to as "Bedrock") in Lommel, Belgium. It's there that she writes and records songs such as, "Have Dat," "Aye," and her "Get Outta My Way" single featuring Kaliq Scott.Clearly, much can be accomplished by those who are inspired, creative and hungry — and have access to a computer.For more information, visit www.bigjakemusic.com. Or for information about Seven Arts Entertainment (NASDAQ: SAPX), a company that recently acquired Big Jake Music, visit www.7artspictures.com.
This article is copyright free. You are free to use it on a blog, website, in a newspaper, or newsletter.
To re-post this, copy the content above, or HTML on the right, and paste onto your site.