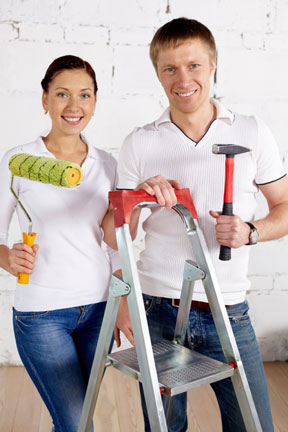 (NewsUSA) – The holidays are around the corner, and now's the time to decide what to buy the do-it-yourselfer on your list. According to a recent survey commissioned by Kelton Research and Craftsman, more than three-quarters (77 percent) of men plan on tackling some sort of DIY project next year.
Additionally, 69 percent of female respondents admit to having "a laundry list" of projects they'd like their spouse or significant other to take on around the house in the new year. Therefore, it's safe to say that buying a new tool will hit the nail on the head.
With that in mind, and armed with the study's results showing that 56 percent of men actually prefer to receive functional gifts like tools, and 67 percent of women prefer to give them, here's a list of Craftsman tools that are "Guys' Favorites Guaranteed" this holiday season:
* Clench Wrench Two-Piece Set. A convenient tool that can be used on more than 50 fastener sizes and types. The ratcheting feature and multi-positional head make for quick work.
* Universal Max Axess 19-piece Set. A pass-thru ratchet and socket system that virtually eliminates the need for deep sockets, and can work with six different types of nuts and bolts.
* V4 Combo — Screwdriver and Cutter. Perfect for light DIY projects around the home. The screwdriver has two speeds and features a cutter for various materials.
* NEXTEC G2 Drill/Driver. Boasts the best torque in its class, and an all new, two-speed gear box and 18-position clutch.
* NEXTEC G2 Multi-Tool. Not only can this tool sand, cut, grind, grate and remove grout, but it now offers a new tool-less accessory exchange, allowing a quick-release system to change the attachments versus using a tool such as a hex key, and a variable-speed dial that matches speed to the specific task at hand.
For more information on top holiday gifts and easy how-to projects around the home, visit the Craftsman Experience on www.facebook.com/craftsman. It is the ultimate DIY playground where clinics and demos are hosted by organizations that share their expert skills and talents in lawn and garden care as well as auto repair, woodworking and garage storage — all streamed live over the Internet.
This article is copyright free. You are free to use it on a blog, website, in a newspaper, or newsletter.
To re-post this, copy the content above, or HTML on the right, and paste onto your site.