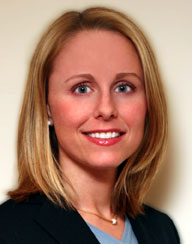 NewsUSA) – With the ranks of unemployed workers growing in the U.S., new tools that offer cost savings and convenience are being offered to receive unemployment benefits. In many states, branded prepaid cards are replacing paper checks. With cost savings that can reach hundreds of thousands of dollars annually, prepaid cards present a compelling benefit for the state as well as the taxpayer at large.

The new cards are simple to use and can be free of surcharges if you spend a few minutes learning about how to use them. Here are some tips:

1. If you currently receive your unemployment benefits via direct deposit, continue to do so. All states offer a direct deposit option. Prepaid cards are a replacement for paper checks.

2. Prepaid card funds are available on the day of payment. There are no more trips to the bank and no more waiting for a check to clear.

3. With a little bit of effort, it is easy to virtually eliminate any fees or surcharges. All state unemployment programs offer surcharge-free withdrawals. For example, the State of Maryland and the State of Kansas offer free funds at all Citibank locations, Citibank network ATMs and participating retailers such as convenience stores. They also offer free bank transfers, a toll-free, interactive voice response system and online account management for greater control over funds. Take five minutes to read the information that comes with your card to understand how you can access your money surcharge-free for your particular state program.

4. Prepaid cards are consistently cited by users to be cheaper than using check-cashing facilities. Use it responsibly and you will save money.

5. As a cardholder, you are protected if the funds are lost or stolen. Unlike paper checks, funds can be recovered if the cards are lost or stolen, and the cards can be replaced.

6. Use your unemployment benefits card just like a credit or debit card to make purchases at any merchant that accepts the card brand. Enjoy the safety and convenience of not having to carry around as much cash.

7. A branded prepaid card offers the convenience and protection of a debit card but does not require a bank account or credit check. You can use your card to purchase goods or services that typically require a card, like signing up for cable or making airline reservations.
This article is copyright free. You are free to use it on a blog, website, in a newspaper, or newsletter.
To re-post this, copy the content above, or HTML on the right, and paste onto your site.