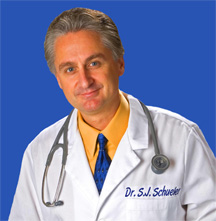 NewsUSA) – As an emergency room doctor, I was moved by problems that people faced in seeking medical care. I established FreeMD.com to provide a new, free medical service that will save people money by immediately helping them determine what may be wrong and where to go for the appropriate care. Taking the right steps when something happens is important whether consumers have medical insurance or not.

Many people are alone when symptoms pop up or injuries occur. Now, anyone with access to the Internet can get help making decisions promptly. Numerous studies show that many people go to the emergency room for care when they do not have an emergency. A study in the Journal of the American Medical Association shows that a visit to the emergency room can cost five times more than at a doctor's office. Another study by the Indiana Health Department found that using a nurse practitioner can cost 40 percent less than using a doctor.

With health care costs rising and many people uninsured, it's important to keep in mind these three steps to save money and time:

– Determine whether it's an emergency.

– Determine whether the problem needs the attention of a professional.

– Determine the right place to get the appropriate care.

Unfortunately, without a doctor on hand, it's often impossible to know how to answer those three questions.

Those people who usually rely on the emergency room for care could save money and time by correctly identifying non-emergencies, then seeking less costly services. Those with insurance could avoid paying deductibles for service in the wrong place and then paying again for service in the right place.

People who visit FreeMD.com will meet me as the virtual doctor, and I will help them make the right decisions. The virtual doctor will tell them what might be wrong and where to go for care -; the emergency room, urgent care center, or the doctor's office. If they don't need to see a professional, the doctor will explain how to treat the problem at home. FreeMD.com even helps them find the closest emergency room, urgent care center or doctor's office.
This article is copyright free. You are free to use it on a blog, website, in a newspaper, or newsletter.
To re-post this, copy the content above, or HTML on the right, and paste onto your site.