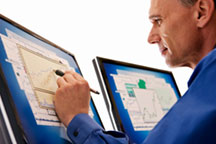 (NewsUSA) – You might recognize Cobalt Coal as both the public company and the star of one of America's newest "reality documentary" shows — Spike's latest project, "Coal."Although the new TV program is giving Cobalt Coal plenty of exposure, the public market still doesn't allow much room for capital growth — as is the case with most small companies."It's a tough business," says Mike Crowder, chief executive of Cobalt Coal Corp.As new business opportunities emerged, Cobalt found a financial solution in TIGRcub Securities. If you're new to TIGRcubs, or Top Line Income Generation Rights Certificates, it's a 10-year-old "start-up" of Entrex, an entrepreneurial exchange built to support the capital needs of growing companies.When Stephen H. Watkins, CEO of Entrex, was asked, "Why revenue?" his response was "Because revenue is the tangible performance line of the company, or topline, that investors can truly invest in. Whereas traditional stock, or equity, the thing that Facebook lost nearly 60 percent of value since their IPO, is a function of investor sentiment — nothing to do with what and how the company is performing!"Watkins is passionate that traditional equity markets struggle to support investors. He suggests that "owning a slice of the top-line" of the 26,000,000 companies in the U.S. is more indicative of investment performance than owning stock/equity of the 18,000 public companies where their price is dictated not by performance but the sentiment of investors."We believe revenue growth shows investors how the company is performing. It's real investing versus the gambling of stock values, which change every second despite no financing news for a quarter."To help finance their latest expansion project and pull more investors into the fold, Cobalt Coal chose to offer a revenue-based TIGRcub security via Entrex: a Capital Market System for Entrepreneurial Companies (www.entrex.net)."The public capital markets struggle to support thinly traded companies, resulting in unfavorable valuations and difficult liquidity options for investors," says Watkins. "TIGRcub Securities provide a monthly cash-flowing risk-adjusted return for investors eliminating a lot of the downfalls of equity-based investing."Learn more about "Coal" the series at www.cobaltcoalcorp.com.
This article is copyright free. You are free to use it on a blog, website, in a newspaper, or newsletter.
To re-post this, copy the content above, or HTML on the right, and paste onto your site.