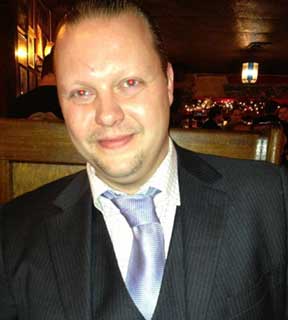 (NewsUSA) – At one time, Latin America was deemed the "development of underdevelopment," by economist Andre Gunder Frank. As of late, however, the region is enjoying a kind of renaissance, and some investors are estimating that this resource-rich market could be poised for a turnaround.
Underscoring this theory is that between 2003 and 2008, Latin American economies averaged 5.5 percent growth, with single-digit inflation. Add to that the fact that when the rest of the world was going through its respective financial crises in 2008 and 2009, countries in the region experienced sustainable growth, which has created better employment opportunities and lifestyle changes for the middle class.
"People look at Latin America as one giant economy, and in my opinion that's a mistake," says Dustin Collins, CEO of the OGI, SA, an international wealth, asset and investment management company. "The entire region is made up of very unique and diverse countries."
Interestingly, it is not Brazil that money managers are looking to for long-term growth, but rather countries such as Mexico and Chile. That is why the Ottoman Group has brought in Dr. Bruno Homero Parra Bravo to its International Board of Directors, South America. Parra Bravo has more than 30 years of international experience that will surely help with its offices in Caracas, Costa Rica, Panama, Brazil, Spain and over 10 other countries.
One reason Mexico is emerging as a front runner for investment is that it is a cheap source of labor for U.S. multinationals. In addition, the Mexican economy has been booming with more than 3 percent growth in its gross domestic product, and is expected to continue to rise. Inflation below 4 percent and low unemployment rates (in the single digits) make this country an attractive investment for those in it for the long haul.
Another bonus: Market-friendly reforms could help make Mexico's economy more globally competitive over time.
According to analysts, Chile's economy is heavily tied to copper prices, but it's also one of the most well-governed in Latin America, making that market one of the best (potential) growth areas in the region, with strong demographics due in large part to that country's young workforce.
"While certain industries in the U.S. remain promising for the coming year, it would also make sense to add some international investments to your portfolio," says Mr. Collins.
For help with your portfolio and investment needs, visit www.ottomangroupllc.com.
This article is copyright free. You are free to use it on a blog, website, in a newspaper, or newsletter.
To re-post this, copy the content above, or HTML on the right, and paste onto your site.