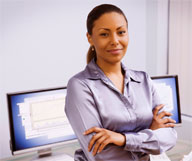 NewsUSA) – In small business, it's not about how many units of goods or services are sold. It's about how much is left in your pocket, making every tax break matter. With small businesses still struggling to stay afloat, new laws to reduce federal taxes have come at an ideal time.

Among the provisions from the American Recovery and Reinvestment Act (ARRA) scheduled to expire for 2010 returns are decreased estimated tax payments for certain small businesses and additional Section 179 expenses. The expanded Net Operating Loss carrybacks will also expire. However, if you filed your 2009 tax return on time without electing the carryback, you have until Oct. 15. 2010, to make the election for either 2008 or 2009 losses.

One ARRA change carrying over to 2010 returns is the capital gains tax break for individual investors selling or exchanging small business stock. Stock must be acquired after Feb. 17, 2009 and before Jan. 1, 2011, and held for more than five years. Up to a 75 percent gain can be excluded on individual returns, but is limited to the greater of 10 times the taxpayer's basis in the stock, or a $10 million gain from stock in the small business corporation.

The health care reform legislation, the Patient Protection and Affordable Care Act, enacted a tax credit for small businesses and tax-exempt organizations paying at least half the cost of single coverage for employees. To qualify, businesses must have less than 25 full-time equivalent (FTE) employees earning wages averaging less than $50,000 per employee per year. Because the credit is FTE-based, the business may have more than 25 employees. The maximum credit is 35 percent of premiums paid in 2010 and 25 percent of premiums paid by eligible employers.

The 2010 standard mileage rates are lower than 2009 rates to reflect lower transportation costs. Beginning Jan. 1, 2010, the standard mileage rates for use of an automobile for business, charitable, medical or moving purposes became:

* 50 cents per mile for business miles driven

* 16.5 cents per mile for medical or moving purposes

* 14 cents per mile in service of charitable organizations.

Consider using do-it-yourself tax preparation software like TaxACT Home & Business Bundles that cost under $55. Each Bundle includes TaxACT Deluxe and State, and your choice of 1065, 1120S or 1120C software. TaxACT releases preview versions of its federal programs each October, which allows small business owners to get a head start on their returns and create a year-end tax plan. Visit www.taxact.com for details.
This article is copyright free. You are free to use it on a blog, website, in a newspaper, or newsletter.
To re-post this, copy the content above, or HTML on the right, and paste onto your site.