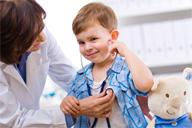 NewsUSA) – Hospitals, group practices, nursing facilities, medical device makers and other healthcare companies agree — by a near two-to-one margin, they favor President Barack Obama's healthcare reform initiatives.

The President hopes to ensure near-universal health coverage, improve quality, lower costs, support technological development and research, and improve preventative care. And most middle-market healthcare companies — those with annual revenues of $25 million to $1 billion — believe that Obama's plan will be good for business.

According to the research report "U.S. Middle Market Outlook 2009: Resiliency in the Healthcare Sector," 56 percent of respondents call for reform in general. Released by Forbes Insights and CIT, a leading provider of financing to small businesses and middle market companies, which surveyed more than 100 healthcare executives, the study noted that the executives also supported some of the specifics outlined in Obama's plan.

Eighty percent of hospital and medical center executives think that the plan's push for electronic health records would help their businesses while also reducing errors and ensuring privacy. A greater focus on preventative care, like routine screenings and better nutrition, will give healthcare companies regular business.

On the other hand, only 28 percent of executives want to see Medicare and Medicaid reimbursements changed.

Still, the healthcare industry remains positive about its prospects, even in the economic recession.

"Middle market healthcare executives are optimistic about the positive impact that the Obama administration's plans for healthcare reform will have on their businesses," said Margaret Au Brown, president and co-head of CIT Healthcare. "While other industries have decreased borrowing activity, we see our middle market healthcare clients continuing to borrow at a steady pace as they prepare for the costs associated with these healthcare reform initiatives."

The healthcare industry has several reasons to feel hopeful. Unlike many other industries, people cannot opt out of healthcare when they need medical service. Also, the current workforce may allow companies to recruit new talent — healthcare companies are still hiring, with 43 percent planning to expand their workforce in 2009.

For a complimentary copy of "U.S. Middle Market Outlook 2009: Resiliency in the Healthcare Sector," visit http://middlemarket.cit.com.
This article is copyright free. You are free to use it on a blog, website, in a newspaper, or newsletter.
To re-post this, copy the content above, or HTML on the right, and paste onto your site.