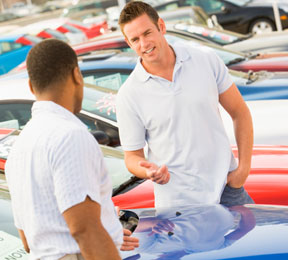 (NewsUSA) – Sometimes being first isn't the best idea, advises Steve J. Bernas, president and CEO of the Better Business Bureau serving Chicago and northern Illinois. According to Bernas, smart shoppers should refer to the vast collection of online reviews covering everything from hotel rooms to car dealerships.
"No one should make a purchase before doing their homework," says Bernas. "Knowing what others think before you buy — and even knowing what others think of the place you're buying from — can save you from making mistakes, and more importantly can save you money."
Bernas concedes that not all reviews can be trusted, "It's possible for restaurants or online merchants to write their own glowing reviews, or for competitors to pan the competition. I always advise shoppers to read online reviews to get a feeling of what people think. If the majority of reviews are pretty good, you're usually safe."
Bernas offers sites to help shoppers shop smartly:
Amazon.com: This site has nearly every product under the sun, most of which have reviews. Even if you don't purchase online, it's worth visiting just to see what others are saying about that item you're considering.
BBB.org: The Business Reviews on this site, based on user comments, are professionally compiled and evaluated to provide an easy-to-understand letter grade of the business.
Cars.com: Known for their automotive expert-reviews, Cars.com recently started asking car owners to write their own reviews for both cars and dealerships. Knowing how much to pay for a car is important, but so is knowing where to buy it.
CNET.com: If you're into technology, this is the place for you. Almost every piece of technology has been reviewed here, so if owning that new mobile phone is a priority, make sure you hear from others before you sign a contract.
TripAdvisor.com: No hotel room should ever be booked without first consulting this site. Does "Ocean View" really mean "Ocean View?" Find out from past guests.
Yelp.com: Your guide to everything local. Yelp provides user reviews about restaurants, shops and more.
This article is copyright free. You are free to use it on a blog, website, in a newspaper, or newsletter.
To re-post this, copy the content above, or HTML on the right, and paste onto your site.