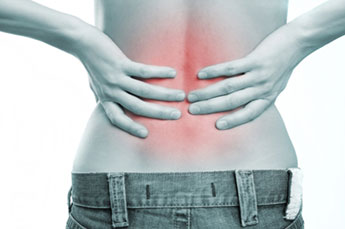 (NewsUSA) – Chances are, you're hurting right now.
No, we're not talking finances. (That's a whole other story.) We're talking the kind of long-lasting physical pain — arthritis, backaches, strains and the like — which the Institute of Medicine says at least 116 million U.S. adults experience at a cost to the nation of upwards of $558 billion annually in medical bills, sick days and lost productivity.
And while the natural inclination of many sufferers may be to pop an over-the-counter pain pill for relief, doing so can be dicey. "For some patients, taking an over-the-counter pain pill isn't possible due to the risks associated with stomach irritation and interactions with other medications they're on," says Dr. Sylvia Hesse, an orthopedic medicine specialist at New York's Manhattan Spine & Sports Medicine Center.
So, how better to deal with pain? Read on.
* Look East. While noted sports therapist Dave Endres is a big proponent of exercise as "one of the best pain-management options for mild, moderate and even chronic pain," he makes clear that doesn't mean you have to become some kind of gym fiend. Yoga, he says, which Asians have long practiced, is a less intense way to improve flexibility, build lean muscle and improve circulation.
* Physical Therapy. Typically lasting six to 12 weeks, the focus here is on creating a personalized treatment plan meant to improve muscle strength and joint mobility. Yes, there's exercise involved, but you'll learn how to move — safely — so that your chances of future injuries are lessened.
* The Transdermal Bandwagon. Long popular in Europe, these patches, creams and gels are considered by many experts to be a safe, effective alternative to pills like acetaminophen, ibuprofen and naproxen sodium. That's because the medication contained in products like Salonpas (www.salonpas.us) delivers medicine right where it's needed — at the site of pain — unlike pills that pass through the stomach and liver.
Among the line's fans is tennis legend and sports broadcaster Pam Shriver, who uses New Salonpas Deep Relieving Gel to relieve both her lower back pain from playing sports and her sore shoulders from "hauling supplies around" for her kids' school fundraisers. "It absorbs fast into my skin and muscles for powerful, long-lasting relief," she says.
According to Dr. Hesse, Salonpas is a safe and convenient solution for tough pain, but always consult your doctor if your symptoms are severe or persist despite basic treatment measures.
This article is copyright free. You are free to use it on a blog, website, in a newspaper, or newsletter.
To re-post this, copy the content above, or HTML on the right, and paste onto your site.