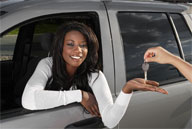 NewsUSA) – With the economy weighing heavy on the minds of consumers, one way that auto shoppers can save money is by selling their car themselves. While trading in a car is an easy option, consumers will typically get more money on their trade-in by selling their car on their own. And while the process takes some effort, some consumers who have been hit hard by the economy might want to give it a try.

Cars.com, a leading destination for online car shoppers, shares these tips to sell a car yourself:

– Clean your car thoroughly. Wash and wax the exterior, remove all interior and trunk clutter, vacuum and wipe down all interior surfaces and clean all the windows. Spring for professional detailing if you need to save time.

– Replace burnt-out lights or fuses, and top off all fluid levels.

– Get a vehicle history report to present to potential buyers. Reports provide credibility and help build trust. Reports from Carfax are available on Cars.com, but you can also find other services online.

– If you keep detailed inspection records, prepare itemized copies, with service receipts, for prospective buyers. This will show that you've kept up with maintenance and will suggest you're selling a reliable vehicle.

– Many buyers will want to have your car inspected by a mechanic of their choice. You may want to have your own mechanic inspect the car prior to placing the ad, in order to avoid potential surprises closer to sale.

– You could also have your car inspected by a third-party service. These companies inspect your car at your home or office and independently verify its description and general status. These services cost around $100.

– Make a copy of your vehicle title in preparation for the sale. If you don't have the title, call your lending institution and ask them to send it to you with a lien release. If you paid off the loan years ago and the lending institution no longer exists, the Federal Deposit Insurance Corporation (888-206-4662) can help you obtain your title.
This article is copyright free. You are free to use it on a blog, website, in a newspaper, or newsletter.
To re-post this, copy the content above, or HTML on the right, and paste onto your site.