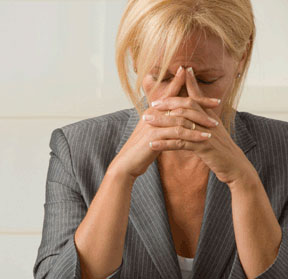 (NewsUSA) – There is a daily struggle for people living with fibromyalgia — an often very painful and debilitating condition. However, the stigma of whether it is a real disease still looms.Despite fibromyalgia being a chronic pain condition affecting 10 million Americans, one in three adults surveyed by the American Osteopathic Association (AOA) has never heard of it or doesn'tconsider it a real disease. The result, according to the AOA, isthat many patients are afraid to address possible fibromyalgia symptoms for fear they'll be accused of "faking it.""Fibromyalgia is a very common condition where the muscle, bone and tissue don't function properly with one another. But not a lot of people know about it," says Jennifer Caudle, DO, an AOA board-certified osteopathic family physician in Philadelphia. "Itgenerally consists of chronicpain, sometimes debilitating pain, and often this pain comes with other symptoms of fibromyalgia — such as fatigue, headache, insomnia, depression and anxiety. It can be difficult to get out of bed and go to work."The AOA — the professional association for osteopathic physicians, also known as DOs, like Dr. Caudle — is encouraging better dialogue between patients and physicians. On average, fibromyalgia patients suffer through three years of symptoms and visit three doctors before receiving an accurate diagnosis. Dr. Caudle also notes the importance of support."Patients can live normal, healthy lives with the support of family and friends, as well as a physician, like a DO, who iswilling to work with them one-on-one to effectively manage thecondition through patient-centered, individualized care," adds Dr. Caudle, who recommends the following tips for fibromyalgiapatients:* Analyze your lifestyle. Keep track of your medications, therapies and exercise routines. Observe how your symptoms affect your daily life, and ask how potential treatments may affect you.* Visit a DO. Osteopathic physicians are fully licensed, just like MDs, but their medical training gives them a unique perspective for treating fibromyalgia because they focus on treating the whole person. DOs also can provide osteopathic manipulative treatment, which involves using the hands to diagnose, treat and prevent illness or injury.* Record your symptoms. Identify what symptoms you experience, when and how frequently they occur. Describe how you feel, and rate the severity of your symptoms. To stay organized and keep track, use the 60 Day Action Plan at www.osteopathic.org/fibro.
This article is copyright free. You are free to use it on a blog, website, in a newspaper, or newsletter.
To re-post this, copy the content above, or HTML on the right, and paste onto your site.